Marunakawasabi Store (Marunaka Food)
Food retail (pastry)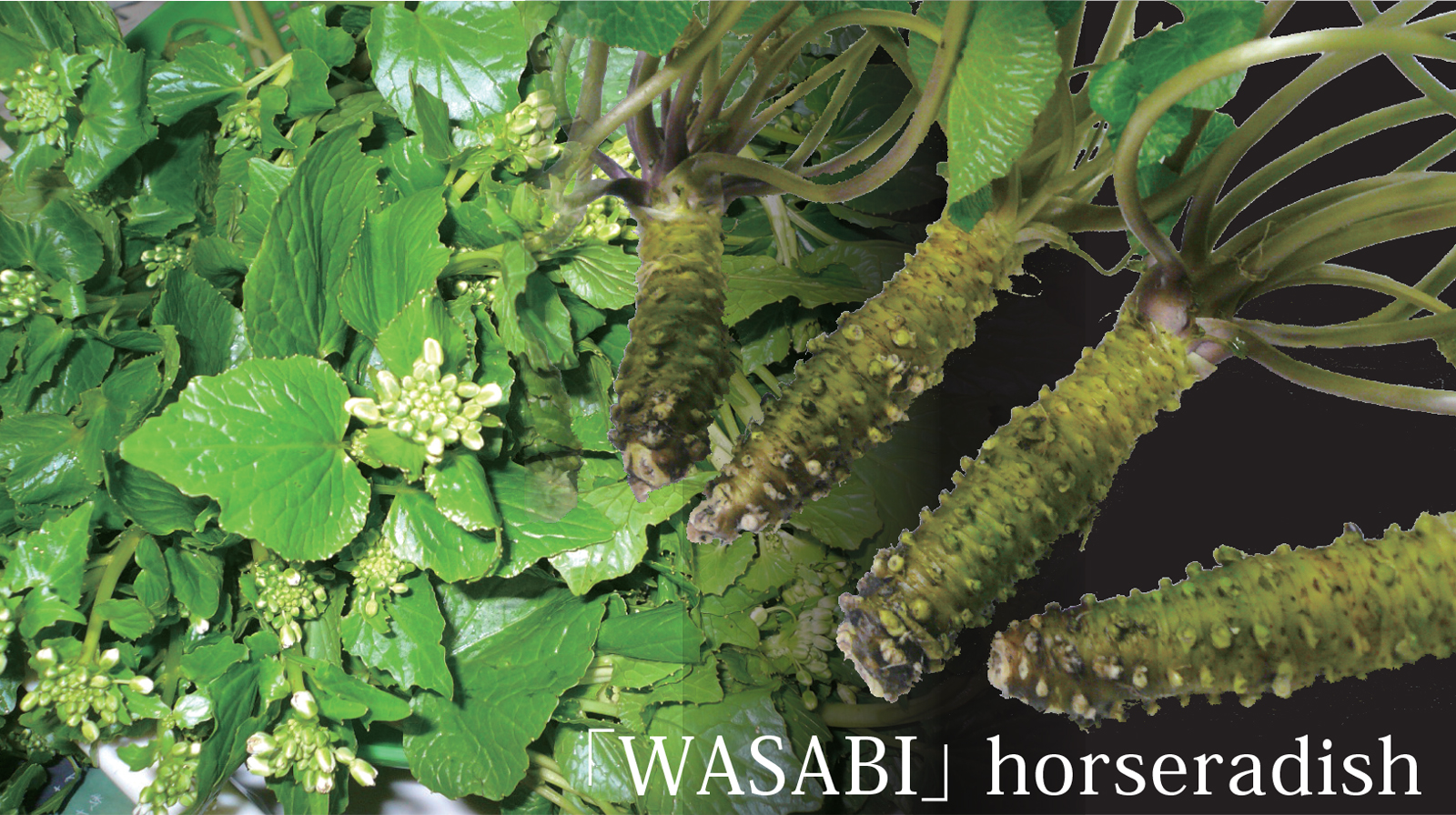 We are specialized in handmade pastry to bring into full play food flavor.

Wasabi grown at the eastern foot of Fujiyama, a world heritage

Handmade wasabi pickle Spring is the season for wasabi rachis.

Distillers' solubles in low temperature Handmade wasabi pickle.

Well welcomed " Generations Midst " Orange flavor (orange powder) It' worth a try.

Sticky rice bean paste dessert made from wasabi grown at Oyama.
Oyama, cradle of Kintarō, is located at the foot of Fujiyama, northeast of Shizuoka prefecture.
Under the reign of the Meiji Emperor in 1902, Ogiwaragisaburo, founder of the store, noticed spring water in Oyama, and moved from Izu to reclaim the moor. A hundred year later, wasabi here has been rated as the top-class product.
Handmade products here is not for volume production. We seek handmade products with original flavor.
Besides, though in small quantity, to deliver delicacy to more clients, we work to produce quality cuisine everyday.

会社名

Marunakawasabi Store (Marunaka Food)
住 所

69-2, Oyama, Sunto, Shizuoka Prefecture, 410-1311
電 話

0550-76-0753
FAX

0550-76-0799
取扱商材

Wasabi, Pastry