Wakasaya Co., Ltd.
Sweets wholesaler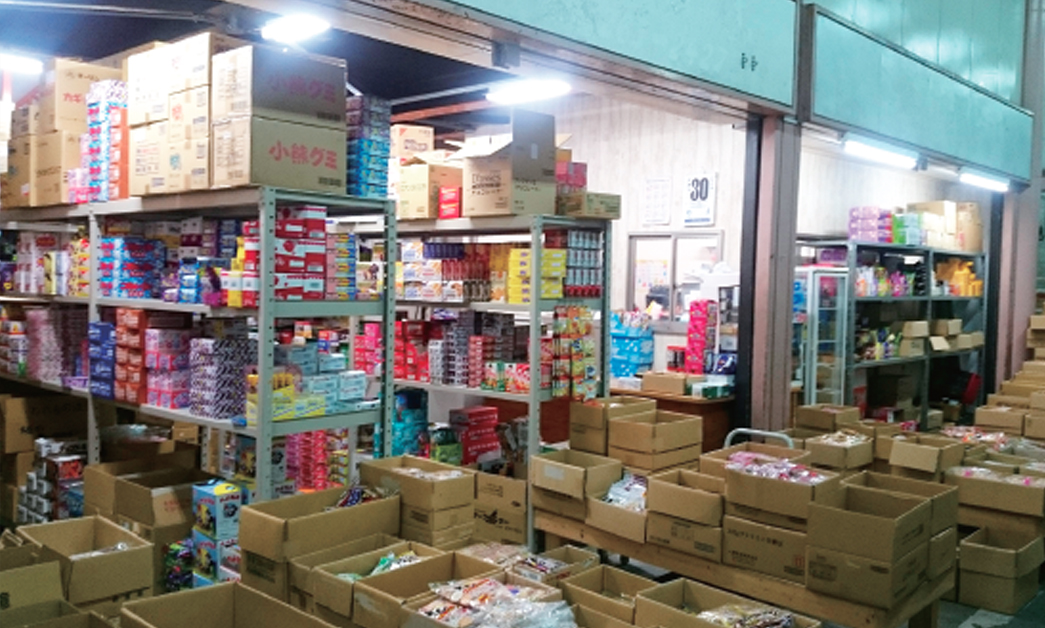 Sweets and smile!

Sweets mixed storage

Sweets expert Wakasa Yasuhiro
Sweets and smile
I'm Wakasa Yasuhiro from Wakasaya Co., Ltd.
The company is headquartered at the wholesale market in Shizuoka. We wholesale sweets in the central part of Shizuoka. We wholesale to canteens, supermarkets and sweets shops.
We are specialized in pouch food. Our sweets in bags for enterprises, kindergartens and organizations is elaborated. Our products are hailed as cheap and fine. Of course, we'll work to cater to customers in terms of budget. Kind of aroused with sweets, right? I see your smiling face.
It's what we are.
Expect your smiling face and engagement in activities.
For demands, do not hesitate to contact us. We'll take dedicated effort to help you.

会社名

Wakasaya Co., Ltd.
住 所

Central Wholesale Market, 1-1 Material Circulation Center , Shizuoka Prefecture, Shizuoka, 420-0922
電 話

054-294-8633
FAX

054-297-3006
取扱商材

Sweets wholesaler