Koyo Kasei Co., Ltd.
Wet tissue Factory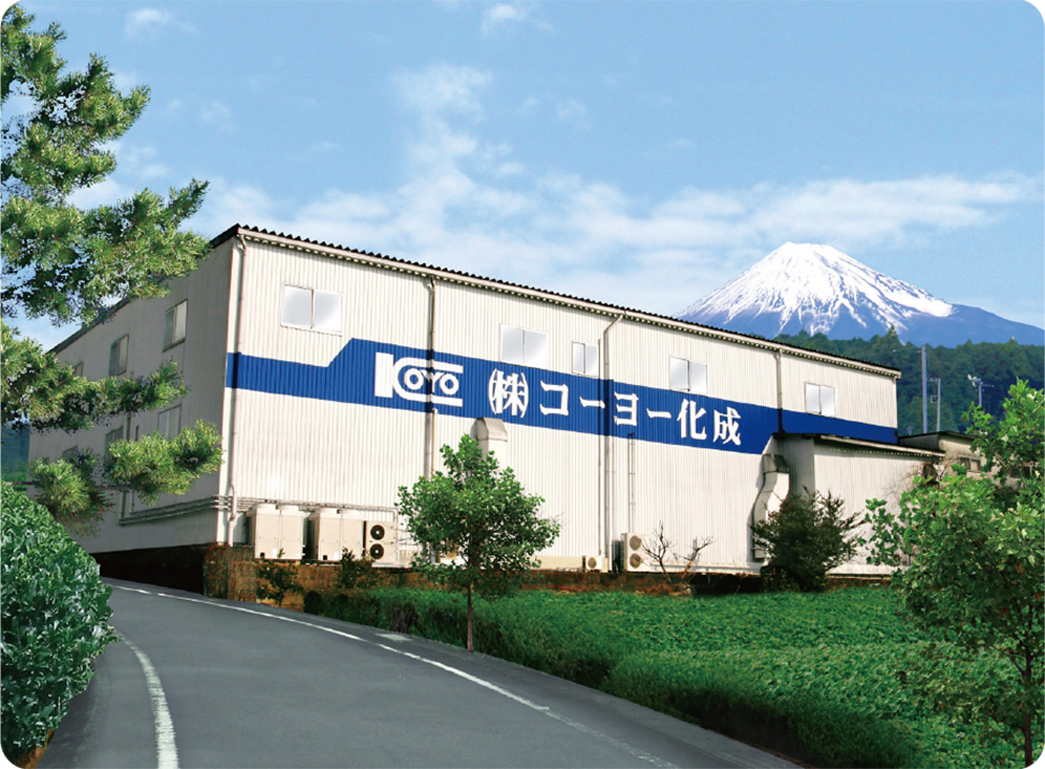 Deliver products based on customers' demands.

Alcohol sterile tissues

Fuji and string bag kits

Refreshing tissue

Cleansing tissue

Tissue for men

Make-up removal
Koyo Kasei Co., Ltd.
It's committed to delivering customers-caring products based on their demands.
We produce alcohol or water-based sterile tissue, tissue for men, make-up removal and refresher.
Koyo Kasei is a plastic producer, established in 1973 (48th year of the period of Showa). Since its foundation, it has remained committed to delivering products to of customers, and product development. Formerly as a plastic producer, it was sited besides Fuji in 1981, and extended its presence in tissue industry. As auto industrial boom was well valued, formerly known as a plastic producer, it started to produce auto parts and promote production. In 2002, it established the Fuji plant which operated tissue department. In 2004, as a plastic department, it established Gokanjima plant in Fuji. In 2006, it established the second plant in Gokanjima.
In 2010, in Guangzhou, China, it established Guangzhou Xiangyao Trade Co., Ltd. Afterwards, to meet the demands of customers, as a production base and sales market, it extended its reach from without, hoping to delivering quality products to customers worldwide. Besides, we are committed to offering welcomed products.
General manager of the company, Fujii Yosimi

会社名

Koyo Kasei Co., Ltd.
住 所

387, Kanbara, Kamizawa, Shizuoka Prefecture, 421-3215
電 話

0545-36-2320
FAX

0545-36-2321
ホームページ
取扱商材

Plastic injection molding, Vacuum molding, Processing, tissues