Funato Co., Ltd.
Dried fish sale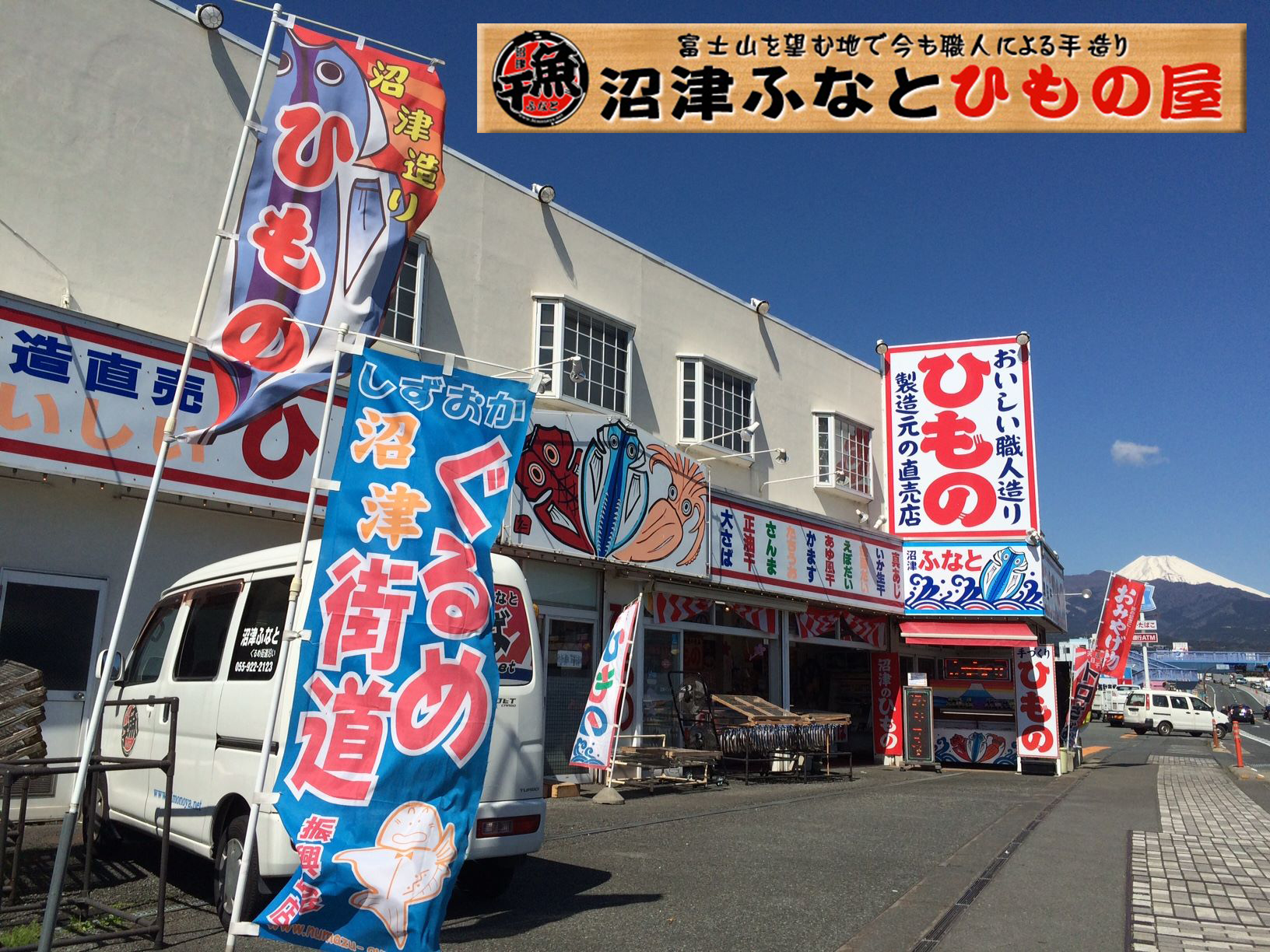 Numazu food street exclusive shop

Sakura shrimp

Small sardine

Dried river fishes "SASAAYU"

Delicious dried mackerel

Dried soybean sauce saury

Candy-colored alfonsino
Various delicious dried fish that is handmade and naturalOver years, dried fish has been changed a lot. Most of products have been moved to simple preparation method. Dried fish here has been made with handmade production method, without any additives nor desiccants. We are committed to seeking delicacy that cater to customers in the era that transcend raw materials. We remain committed to delivering delicious products. We have 5 dried fish products including the series of TOROSABA. It is estimated that product lines will be expanded in days to come. We can deliver products with various flavors as customized. Our products can be dried with soybean sauce flavor, pickled in distillers' solubles, stewed, or smoked. Besides featured products, we can make delicious dried fishes ranging from expansive fishes, river fishes or deep-sea fishes.
Retail started from Numazu direct-sale store. We initiated a website in the industry in 1997 (Http://www.himonoya.net) for online selling. However, in fierce competition in catering industry, to respond to large chain enterprises, food shop owners promoted delicacy, attracting customers who seek delicate raw material and dried fishes. They remain committed to integrating BtoB sale into nation-wide food shops.

会社名

Funato Co., Ltd.
住 所

332-3, Okaishiki, Numazu, Shizuoka Prefecture, 410-0012
電 話

055-922-2123
FAX

055-923-5354
ホームページ
取扱商材

Dried fish