Sanwa Livestock Product Co., Ltd.
Agriculture / Restaurant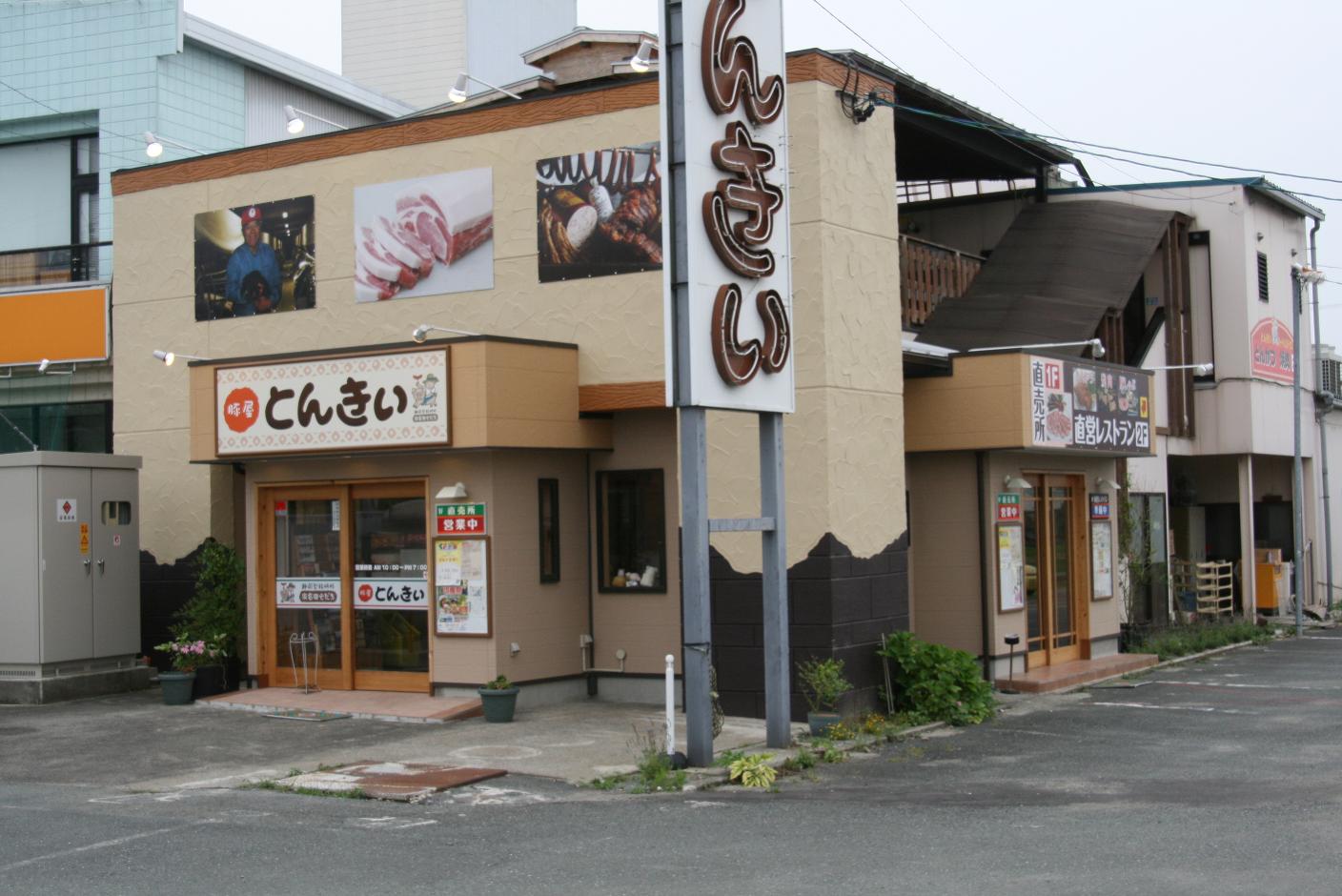 Hamanako Lake Pork from Nakagawa, Hosoecho, Buk-gu, Hamamatsu Sale of characteristic vanilla pork Processing and sale of ham sausage and enjoying restaurant

Get where you want

Fried pork chop, barbecue and boiled meat

Elite specialized in agriculture Suzuki Yoahio

Hamamatsu buffet featured by pork

Sausage production activities

Handmade barbecued pork, ham and sausage
Delicious raw material made from agricultural production
We seek reliable, safe and delicious agricultural products. We produce vanilla pork from Hamanako Lake. Pannage is made from fresh cereal, without grease, preservative nor antibacterial agent. Our pigs have grease and delicious pork without smell. Shizuoka pork boasts water retention. After cooking, freshness will not go away, that secures delicacy.
I bet you want to taste it. Our products are featured by direct selling. We operate an open store, Zhu Xi, and use fresh pork processed goods, without any additives.
Our products are highly reputed in a review fair in Germany. Our high-quality processed goods are welcomed by supermarkets. Besides, we operate Zhu Xi Pork Restaurant famous for pork delicacy. We sell fried pork chop, roasted pork chop, hamburger, barbecue and boiled meat that are welcomed by customers. Apart from pork, Zhu Xi Farm Restaurant is featured by self-marketing, combines produce, pork and rice, offering buffet for 60-odd dishes cooked by local housewives. We organize sausage production activities to make customers more familiar about daily foods. Besides, we are committed to go-green agriculture to produce paddy rices.

会社名

Sanwa Livestock Product Co., Ltd.
住 所

1190-1, Hosoecho Nakagawa, Buk-gu, Hamamatsu, Shizuoka Prefecture, 431-1304
電 話

053-522-2969
FAX

053-522-0086
ホームページ
取扱商材

Food brand, Shizuoka pork from Hamanako Lake