Watermelon sunflower
Planning & development industry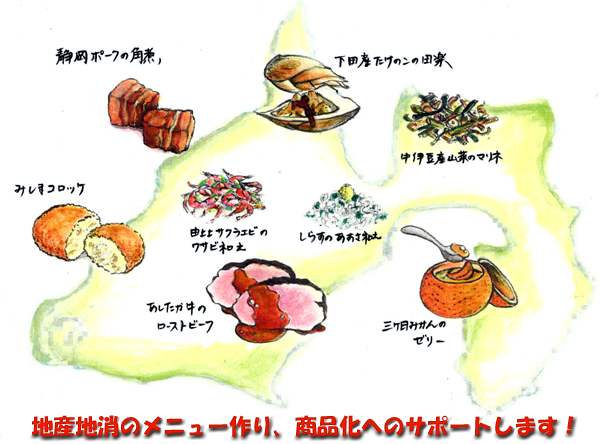 To provide poducts made from intra-county food material.

Planning & development and marketing of [Only Pudding of You] food material in dairy industry.

It will organize food competitions. The street industrialists and businessmen show their own cuisine and dessert made from Tanna full scream milk powder that is the local product of Kannami, and then make review.

Activities organized by Izu Creator It undertakes part of planning for food festivals and " Light Truck City " activities of Izu Peninsula Institute (who sells vegetables, fruits and seafood in trucks).

Activities organized by "Loud Noise Numazu" Planning and operation by " Pot Festa"

Food and game coordinator Uchida Natsuki
Treats & Events Guru
To organize local food material-themed activities and discussions.
Highlight cuisines and proceeded food activities for market buzz. It also organizes and plans product development-themed discussions and competitions.
To utilize urban revival-based technical info related to local boom and external cooperation and promote business boom for enterprises in a long run. Besides, we are specialized in product development and marketing based on local food material and culture. If required, contact us.
Of course, we undertake administrative activities across Ichimachis.

会社名

Watermelon sunflower
住 所

553, Izu, Shizuoka Prefecture, 410-2113
電 話

055-949-8312
FAX

055-949-8312