Numazu JBAC
Local General Business Group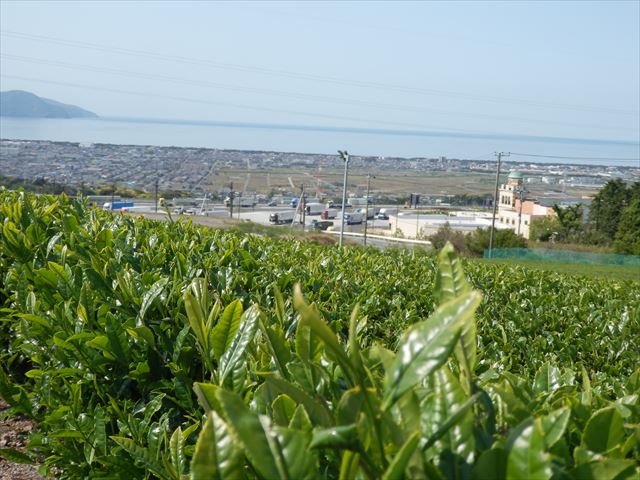 Make contributions to commercial and urban revival through local revival.

It can overlook Suruga Bay from a tea garden at the southern foot of Hawk Hill. (The building at the right side on the photo is at SA upper line, Numazu, Suruga Bay, NEOPASA)

Fuji perfume extracted from tea-seed oil Products: Ashitaka green tea, Harajuku Ying and Heda tangerine Perfume extracted from local quality tea-seed oil Features: compared to liquid perfumes, the aroma lasts.

Tea mask "Japanese Green Tea Fujisan" Promote Fujisan mask and Ashitaka tea at home and abroad.

Mihamazaki and Fujiyama Mihamazaki is also a bustling sightseeing site at a bathing beach in summer.

Heda fish meat and sweet potato cake The cake made from trawled deep-sea fishes is a local specialty that is sold at restaurants and souvenirs. Points-of-sale and map. URL : www.numazu-s.or.jp/topics/hedatoro.html

Tangerine Heda is home to Japanese tangerines in the north. The northern tangerines boast fragrance.
In April 2008, Haracho JBAC and Heda JBAC emerged as Numazu JBAC, operating arms of headquarters and Heda branch.
Haracho JBAC, located at Shukuba, Harajuku, Tokaido, is home to Shirakakushi, bustling with business and trade.
Heda JBAC is the cradle of Japanese modern shipbuilding industry. Next to Suruga Bay, beautiful scenery of Fujisan can be found. Fujisan is world-famous for kingcrab and deep-sea fishes. The two places as well as historical and cultural differences are divided by Suruga Bay, which maximized synergistic effect.
In addition, it made contributions to commercial and urban revival through developing local specialties.

会社名

Numazu JBAC
住 所

<Headquarters>1200-1, Numazu-shi, Shizuoka, 410-0312
電 話

055-966-1331
FAX

055-967-4925
ホームページ