【Sponsor 】Nagasaki Industrial Co., Ltd.
Building industry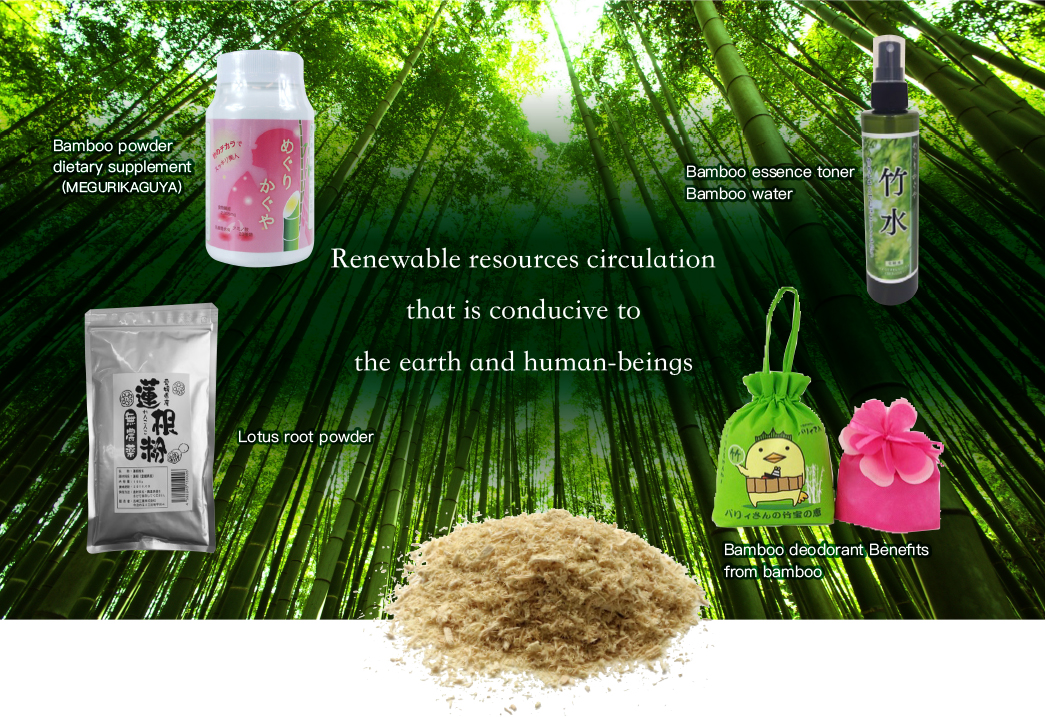 Make contributions to the world with lactic acid bacteria from bamboo.

Bamboo deodorant saiko

Bamboo deodorant saiko

Representative Nobuyuki Nagasaki
The company, located in Imabari, Ehime, has been engaged in building demolition, civil engineering, building, intermediate treatment and reuse, industrial waste collection. Bamboo from industrial waste and that is left unused shall be recycled.
The company co-works with universities to get data of bamboo. 48 chromosomes from bamboo is same with those of human beings, which rejuvenates intestinal tract. In addition, bamboo consists of 23 amino acids and 7 essential amino-acids. Bamboo powder for 1g can generate 1 billion amino-acids. Compared to dry bamboo, green bamboo contains more amino-acids. Powders, when fermented outdoors, are 70 degrees. There are 4 50/1000μ poles. These poles invisible to the eye help defecation that leads to atopic dermatitis.
Bacteria, helpful or harmful, contains in intestinal tract. Lactic acid bacteria is preys for helpful bacteria. More lactic acid bacteria helps to prevent from harmful bacteria reproduction, that do goods to health. For that reason, we powder edible bamboo. In addition, bamboo toner, the initial products by Ecolifelab makes contributions to commercialization.
Bamboo toner is made from powdered bamboo and water. 1cc liquid contains 16 billion lactic acid bacteria. Reasons for increases in lactic acid bacteria have yet to be found. In addition, polyphenol in lotus root powder with bamboo compost is 1.5 times wide compared to that of ordinary lotus roots.
In the future, we will remain committed to development and research on bamboos, for business boom.

会社名

Nagasaki Industrial Co., Ltd.
住 所

30-4, Tamagawacho, Imabari-shi, Ehime, 749-0109
電 話

0898-55-4000
FAX

0898-55-4413
ホームページ
取扱商材

Resource regeneration