Go-green Life Research Institute
Cosmetics OEM Production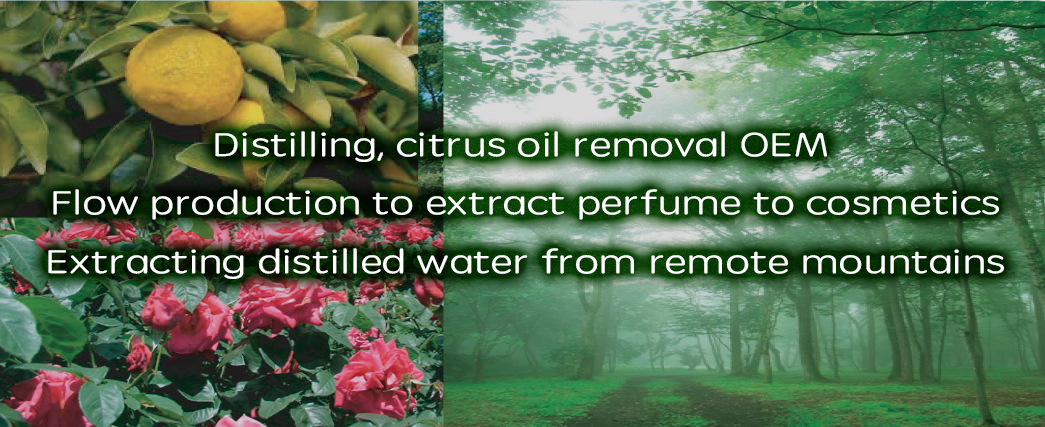 Natural cosmetics OEM and sale
Distilling, citrus oil removal OEM
Flow production to extract perfume to cosmetics Extracting distilled water from remote mountains
Since 1996, the company has been dedicated to delivering products based on natural riches. Based on good raw material, it promotes product excellence. Apart from getting natural riches in Shizuoka, it gets resources from Hokkaido to Okinawa for material development. After production of cosmetics, it promotes packing based on printing presses. It produces original cosmetics
Small quantity and high quality cosmetics
Extract from specialized raw material to flow production.
Get lucky to meet you.
As an original products for cosmetics salons.
As best seller annually for farmers and fishers.
Get hot water from spring water as raw material
Get specialty of sightseeing sites as raw material
As original products in online stores
As souvenirs in wedding ceremonies

会社名

Go-green Life Research Institute
住 所

733-1, Fukuroi, Shizuoka Prefecture, 437-1101
電 話

0538-30-0660
FAX

0538-30-0661
ホームページ
メールアドレス
取扱商材

Production of cleansers (solid cleansers, lotions), toners, cleansing foams, moisture lotions, moisture gel, skin cream, hand cream, hair lotion, hair conditioner, and perfume.